We are dedicated to helping seniors continue to experience the richness in life.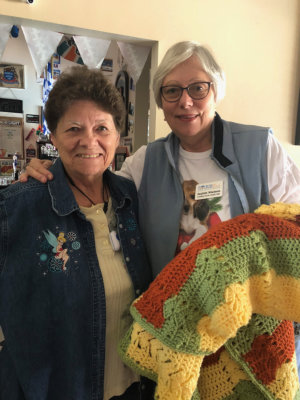 Employment Opportunities
Do you want to become a Flourish Caregiver? Flourish in Place is a locally owned, rapidly growing agency. We are seeking special people who are passionate about caring for others.
Prior work experience as a CNA or HHA is highly desirable but not always required. We will provide orientation and training for qualified individuals.
Why join Flourish in Place?
We generally pay $12 to $14 an hour, depending on your qualification and the type of case.
We pay for Accident Insurance. You can enroll through pre-tax payroll deductions in many other excellent supplemented insurance benefits.
We withhold taxes and provide $1 million in workers compensation and liability insurance.
We provide free online training, including 12 classes of annual caregiver education.
We assign you cases a reasonable distance from your home.
We treat you with the respect and dignity you deserve.
If you have experience as a CNA or HHA, or as a family caregiver, please click on the link below to complete our easy application. We will contact you if we believe you might be a good fit for Flourish in Place.
Click here to apply online.