Our care team specializes in caring for individuals living with dementia.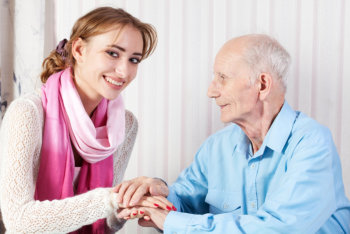 If you have loved ones with Alzheimer's or other forms of dementia, we lend a helping hand in providing the right level of care for them. Our team of well-trained caregivers will visit your loved ones at home and assist with their care needs. At Flourish In Place, we make sure our patients are provided with a personalized care plan to ensure their needs and wants are well-provided. We also guarantee to regard your loved ones with warmth respect, and dignity.
You can request a consultation with our care coordinators to assure your loved ones receive the care needed for a safe and comfortable stay in the comfort of home.