We are passionate about helping people retain their individuality and freedom to be themselves.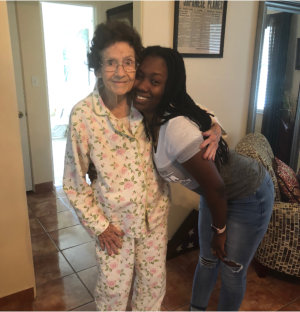 Flourish in Place is a licensed home health "private duty" agency offering non-medical supportive care for seniors and others in their chosen home environment. Most people prefer to stay as independent as possible and "age in place." We offer home care solutions designed to help people not just age in place, but flourish with dignity!
Flourish in Place should be considered whenever someone wants to keep living at home but needs help with one or more activities of daily living. Maybe a family member is not taking care of herself as well as before. She could use help with bathing, hygiene, dressing, preparing nutritious meals, or remembering to take her medicine. Or, maybe another person can handle his own personal care, but his life would be better if a friendly, caring person could drive him to appointments, run errands, prepare nutritious meals, handle light housekeeping, or simply be there to provide companionship and emotional support.
We Offer Professional Assistance with: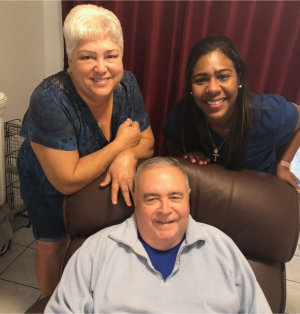 We provide professional and compassionate services in the comfort of the home, apartment, or living facility. We select wonderful people who are passionate about what they do, and we pay them more than other agencies. All of our certified nursing assistants, home health aides, companions, and homemakers are W-2 employees, not independent contractors. We provide workers compensation insurance and liability insurance of $1 million per claim. All Flourish caregivers are finger-printed, level 2 background-screened, reference-checked, drug tested, certified free of communicable diseases, bonded, trained, experienced, cherished, and well-paid employees.
Flourish in Place's services are available 24 hours a day, seven days a week. We accept payments by check, all major credit cards, ACH transfers, or through funding sources including Long Term Care Insurance and the Veteran's Aid & Attendance Pension.
Contact us to discuss home care options for every need. Flourish at home!