We are passionate about helping people retain their individuality and freedom to be themselves.
WHY CHOOSE FLOURISH IN PLACE HOME CARE SOLUTIONS?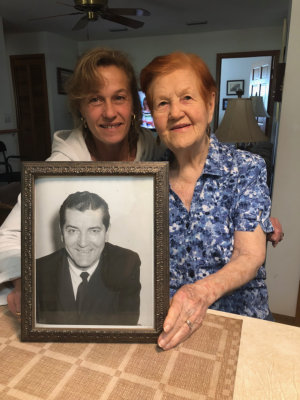 Compassionate and Innovative Care
We empower clients to flourish by engaging their bodies, minds, and spirits. This mission sets us apart from other agencies.
Experienced and Highly Qualified Staff
Our caregivers have multiple years of professional experience and receive many hours of specialized education and training. An RN who is passionate about caring for seniors and people with disabilities supervises and mentors our caregivers.
Caregivers are Background-Screened, Bonded, and Insured
All our caregivers have undergone finger printing and passed a level 2 criminal background screen and a drug test. Additionally, we have reviewed each caregiver's driving record and employment references. They are covered by an employee fidelity bond and by $1 million in general, professional, auto liability, and workers compensation insurance.
W-2 Employees (Not independent contractors)
Flourish caregivers are well-compensated employees with benefits. We withhold income taxes and pay all employer payroll taxes.
Note: When selecting a home care agency in Florida, beware! Many agencies in this state are "nurse registries" rather than licensed home health agencies like Flourish in Place. These agencies serve merely as brokers for homecare workers, who are treated not as their employees but as independent contractors. When these agencies send homecare workers to your home (sometimes at below market rates), families often don't realize they are responsible for managing them, withholding taxes, and providing workers compensation and other insurance.
A+ Rating
We are the only Central Florida agency that has received an A+ Rating from the Home Care Standards Bureau, certifying that Flourish in Place has met and/or exceeded all Regulatory Board Criteria and has agreed to abide by the HCSB Code of Ethics and Standards.
Independent and Locally Owned (Not a Franchise)
Your community is our community! We are focused on the needs of seniors in Central Florida and our local employees.
Hands-On Management
The owner communicates directly with families, care administrators, and referral sources.
Technology-Driven Practice
We use a state-of-the-art web-based platform to manage our business and maintain client records. One unique technology tool in this platform is the "Family Room," an easy-to-use, secure portal that keeps family members, caregivers, and Flourish staff in close communication.
Special Programs for Veterans
Our VA Pension program helps eligible veterans and their surviving spouses qualify for up to $2,295 per month to pay for personal care services in their homes! We also care for many local veterans under the VA Choice Program.
Enhanced Quality Through Network Associations
We are affiliated with AHI Group, Inc., a network of more than 300 home care agencies that shares best practices, promotes continual learning/education, and develops service competencies within its network.
Call 407-845-9797 to begin your journey with us!