Now and always, the health and safety of your loved ones is our top priority
Flourish in Place is committed to the protection of our home care clients from the spread of Coronavirus (COVID-19).
Home care during COVID-19 can be very challenging. Even with the new found hope of vaccines, we understand that many of our seniors are still feeling especially vulnerable because of existing health concerns. They've also faced over a year of increased isolation due to their families not being able to visit them in their homes.


Keep reading to learn more about the steps we're taking to ensure the physical and mental wellbeing of our home care clients during the ongoing COVID-19 pandemic.
Our safety measures
As part of our commitment to keeping seniors safe and well, we are encouraging all Flourish in Place caregivers to get the COVID-19 vaccine as soon as possible.
We are continually supporting our caregivers by helping them make arrangements and schedule vaccine appointments as needed, and we are proud to share that many of our caregivers are now fully vaccinated.
Here's a look at our caregiver Selenia after her vaccine appointment. We are so glad that our incredible caregiver heroes are being protected!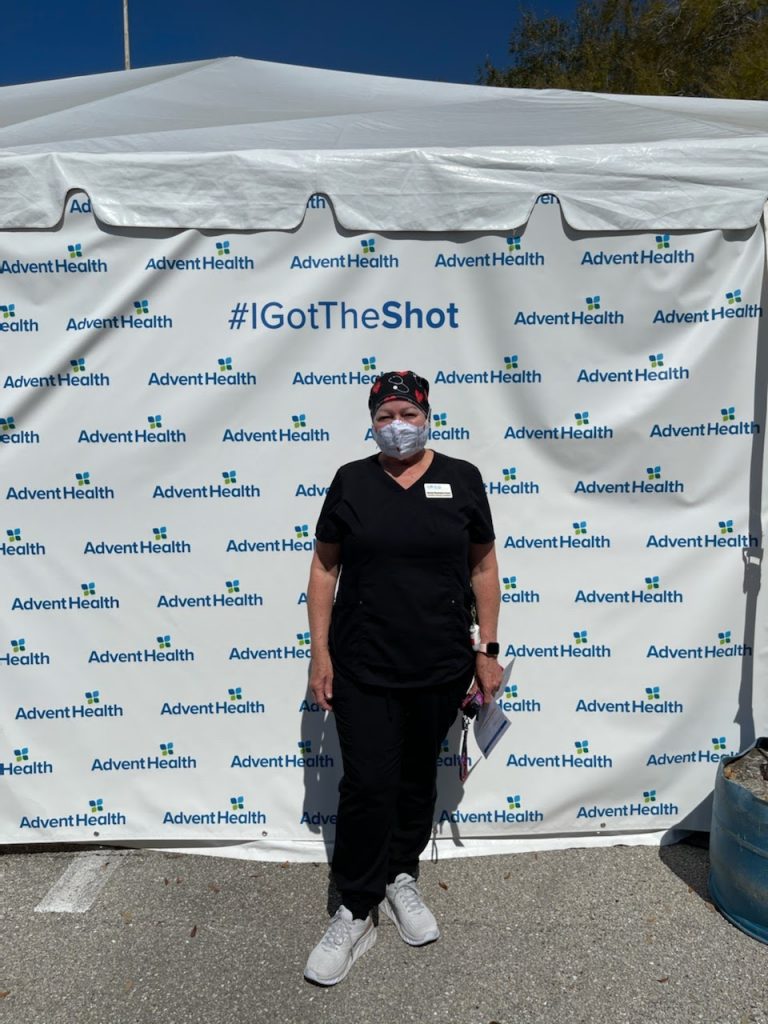 Caregiver Selenia after COVID-19 vaccination at Advent Health
We are continuing to follow guidance from the Centers for Disease Control and Prevention (CDC), the Florida Agency for Healthcare Administration (AHCA), and local public health departments.
Our employees continue to help us identify patients at risk for having COVID-19. The night before or on the morning of each shift, the caregiver asks the client a series of health screening questions to assess any potential symptoms.
If the caregivers themselves answer positively to any of these questions, they know to inform our office at once. They are not permitted to proceed with their home care shifts until they have been cleared by Flourish management staff.
Read more:
Focus on mental wellbeing
COVID-19 has caused many seniors who are aging in place to feel more isolated than normal, as often they're experiencing decreased contact with the outside world, including close family members.
As well as helping with chores around the home, Flourish caregivers have been able to provide much-needed companionship to our clients during this time.
Read more:
The ultimate guide to senior mental health
Our continued commitment
We're honored to be trusted by families to keep their aging loved ones safe and well during this challenging time.
When providing home care during COVID-19, our commitment to you is to continue to follow the latest guidance and to continue to uphold the highest health and safety standards. If you have any questions or concerns, please contact us at 407-845-9797.
If you'd like to learn more about how we help seniors maintain their independence at home,
please request your Free Consultation today.
Follow Flourish! Learn our latest news, get senior health & wellness tips, and more by following us on Facebook and LinkedIn.