We are so excited to announce our caregiver of the month: Taylor!
Taylor has been completely loved by her clients since she began working at Flourish about a year ago. She's sweet, caring, smart, and truly cares about her clients. We also appreciate her because she always steps up and takes any shift we ask her to—working 40 hours most weeks for several different clients.
Born and raised in St. Cloud, FL, Taylor graduated from Harmony High School. She is one of seven children in a large loving family with three sisters and three brothers. Taylor now lives in Lake Nona in an apartment 15 minutes away from her childhood home.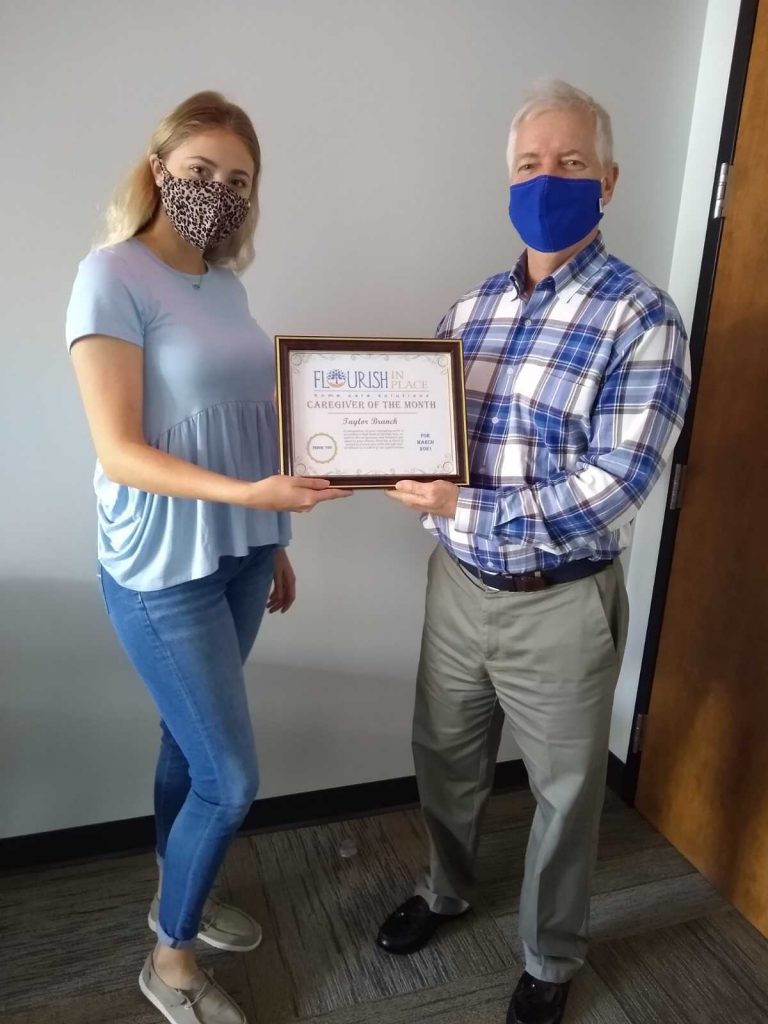 Pictured: Taylor with our co-founder and president Kim.
Taylor is currently studying to become an RN at Advent Health University with about a year and a half left in the four year program. Due to the COVID-19 pandemic, many of her recent courses have been online, but soon she will have more in-person clinical classes.
Her interest in nursing began when she helped care for her best friend's grandma until she sadly passed away. Taylor likes to create a bond with the people she cares for, and has done especially well with clients with Alzheimer's Disease (AD). One of her clients is a woman under 60 with early onset AD, and Taylor has become like a member of their family.
In her spare time, Taylor likes to travel, especially to her mom's house on the West Coast or to visit her best friend in Georgia.
Congratulations, Taylor, on all you have accomplished so far. We are so grateful that you are a part of our team, and we can't wait to see all that you achieve in the future!