Flourish is excited to announce the selection of Vandie Loper as Caregiver of the Month!

Vandie is a compassionate and gifted caregiver with truly unique talents, especially relative to caring for and engaging clients with various forms of dementia. She has worked for Flourish since the agency started. In fact, Vandie still takes care of one of Flourish's very first clients.

Vandie served in the U.S. Army as a Behavior Science Specialist and as a medic at Walter Reed Hospital. She graduated from advanced leadership and human resources academies and received a meritorious service medal for creating programs to support military intelligence community family members. Later, she earned a business degree from Florida Metropolitan University. More recently, Vandie directed the older adult, special needs, and church childcare programs at First United Methodist Church of Orlando.
For several years, Vandie coordinated and facilitated the Brain Fitness Club program and has focused on improving the lives of people with dementia and cognitive impairment. In addition to the long-time Flourish client, Vandie is currently providing specialized brain care services for two of Flourish's other clients.
Vandie's services for these clients include her remarkable use of art therapy. In each session, Vandie provides a variety of projects and cognitive activities to build trust and watch for signs of interest in different media.
"While providing a new experience or recalling a forgotten experience is important, the end result of any given project or activity is not as important as the ability to feel joy and progress and realize she can be successful and build self esteem, " she explains. Below is a collage of art projects by one of the Flourish clients who has early onset Alzheimer's Disease.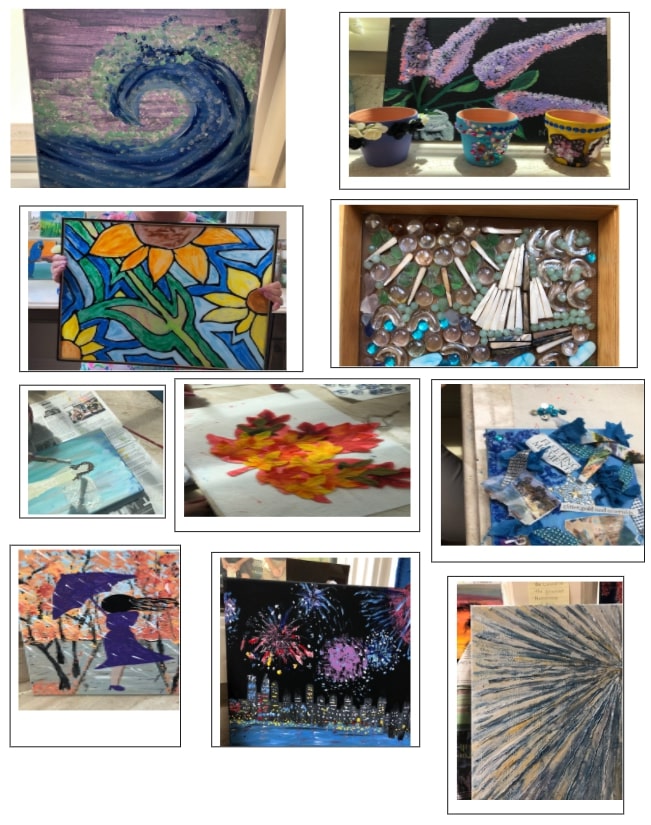 Vandie loves working for Flourish! She has amazing skills, but what we especially love about Vandie is her servant's heart. As a younger woman, she cared for both of her grandparents.

God has called Vandie to service, and she's been a caregiver her whole life. In fact, her email address prefix is "vandieserves". We are incredibly happy to have Vandie as part of the Flourish team!