Birthdays have a way of bringing families and friends together. They gather to celebrate the passing of another year, with presents, balloons, cake, and lots of smiles and laughter. Children cannot wait to tell you how old they will be on their birthday. Teenagers count the years until they can drive. Adults often dread the big day, however, as it signals another year added to their total. In a society that values youth, it can be hard to face the mounting tally of birthdays. After a certain age, many seniors return to embracing their age. They celebrate that while the Earth has revolved around the Sun once again, they are still on it for the ride!
Our Flourish team loves to party with our seniors. At the top of this blog, our HR Manager, Angel, and our Compliance and Recruiting Specialist, Melissa, surprised Ginny in honor of her 99th birthday. Everyone in the office calls this beautiful woman, Grandma. Our nurse, Shaina, who is on maternity leave, had these ladies Facetime her during the celebration so that she could take part. She did not want to be left out of this momentous occasion.
Birthdays mean so much when you are approaching 100 or have gone beyond it. One hundred is a landmark number! The Today Show with its Smucker's Celebrations, puts the face of the birthday guy or gal on a label and has the whole country join in applause. We have many clients who could grace the label of Smucker's jam jars, and we are delighted to celebrate them.
Monica, our Client Care Supervisor, creates personalized gifts for our clients. Recently, she even got her mom to help! (Her mom is behind the balloons!)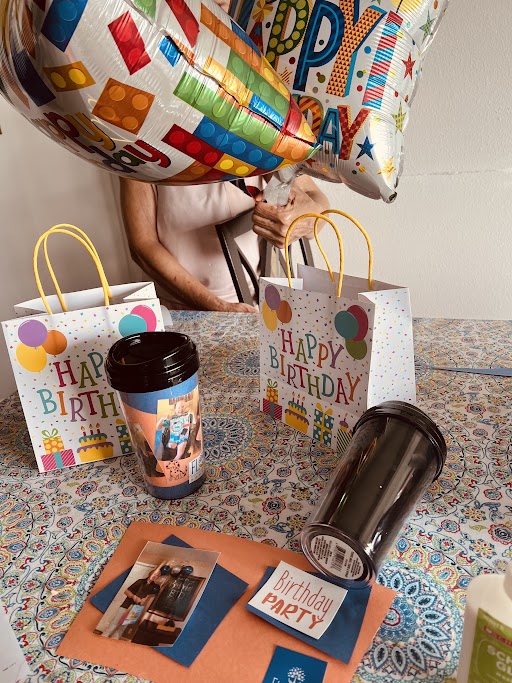 For our clients, who spend most of their time at home, a fun birthday celebration is a gift of love and respect. Our team members truly care about our clients, and they look forward to spending birthdays with them. Here are recent birthday celebrations with Marc, Theo, and Willie (top to bottom):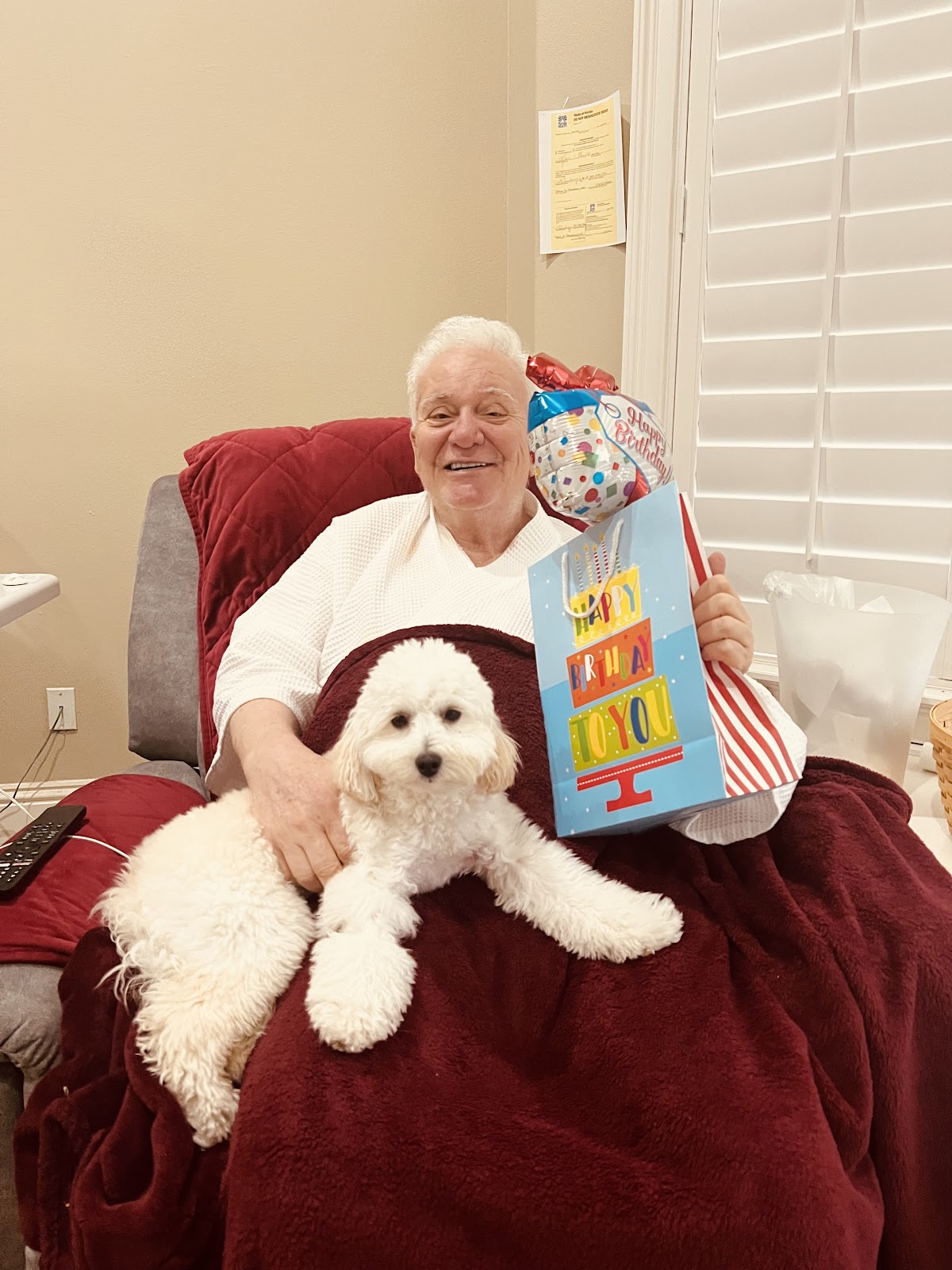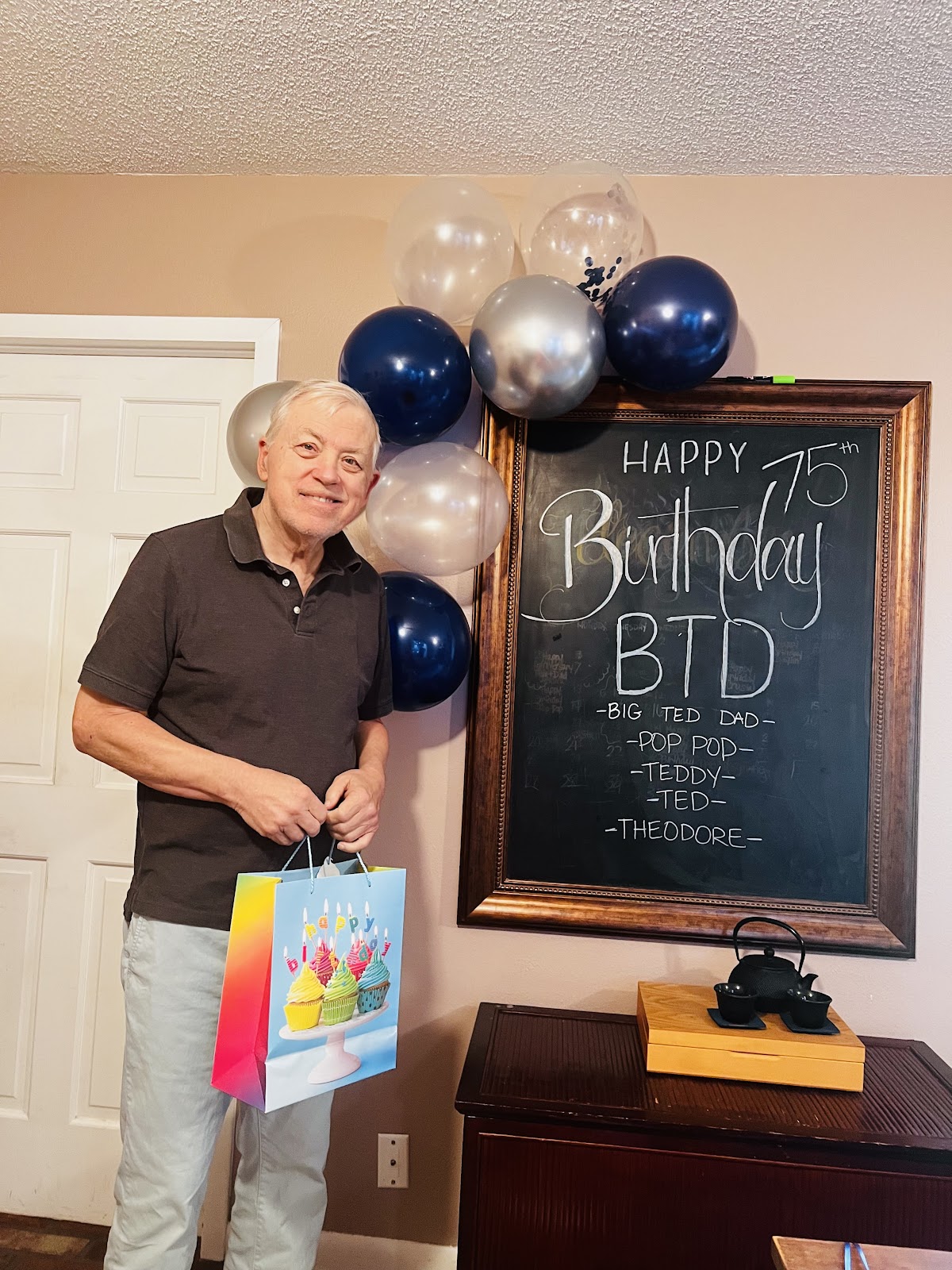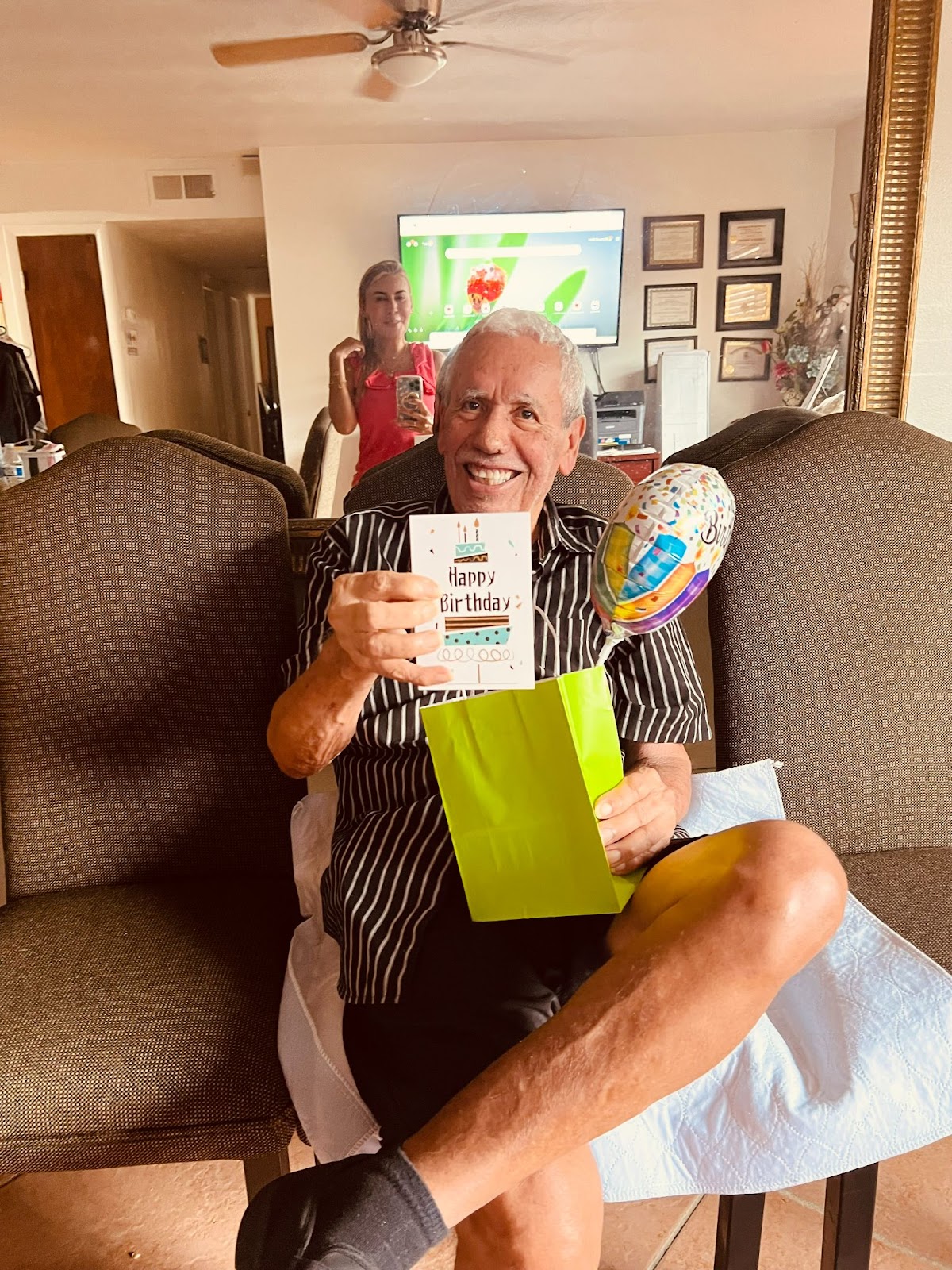 Our senior friends thrive on relationships, and they enjoy their drop-in birthday celebrations, as you can see by the smiles! These are just a few of our birthday guys and gals, and we appreciate their allowing us to enjoy their day with them.