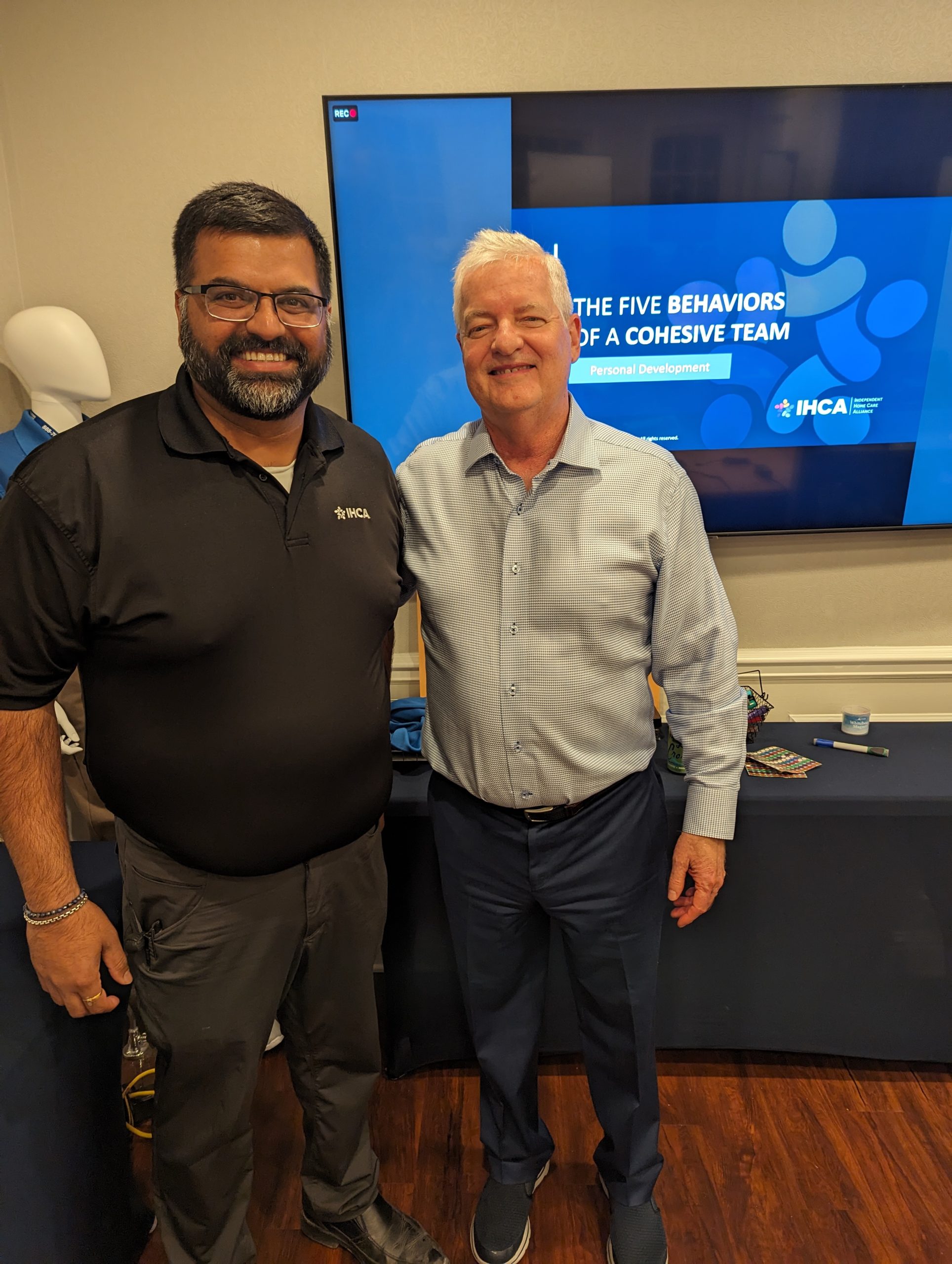 *************************IMPROVING SKILLS************
Our management team at Flourish in Place has a compassionate, fierce commitment to our elderly community. In order to maintain our fire, we work on our TLC: Trust, Loyalty, and Commitment.
Our President and Director, Kim Lee, attended a workshop this month to sharpen his leadership skills. Kim spent several days in Tennessee at the Independent Home Care Alliance (IHCA) conference (https://events.indhca.org/home).  He came back ready to apply his new knowledge and create an even better working environment for the Flourish team.  He is pictured above with Robert Leaman (left), the Culture & Communications Manager for IHCA and Kunu Kaushal (right), the Founder and CEO of IHCA.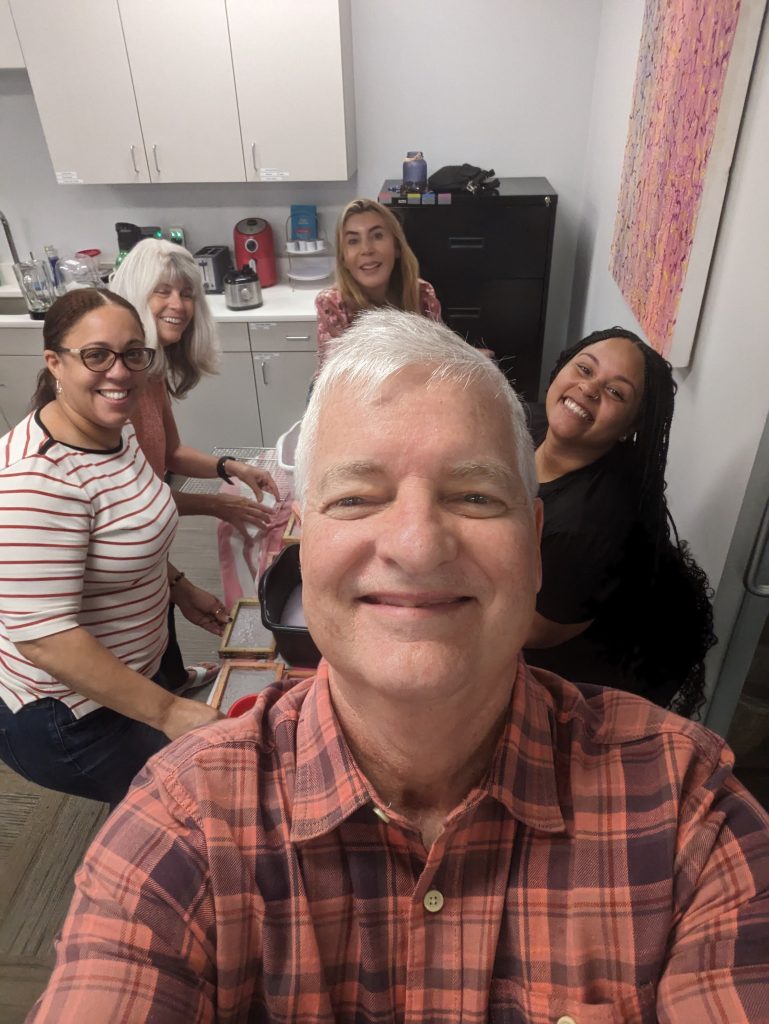 After hours, the management team had a fun afternoon of creating seed paper from non-recyclable paper shreds. The final result is a lovely sheet of homemade paper with embedded flower seeds that can be planted to grow flowers and herbs. Find out more here: https://botanicalpaperworks.com/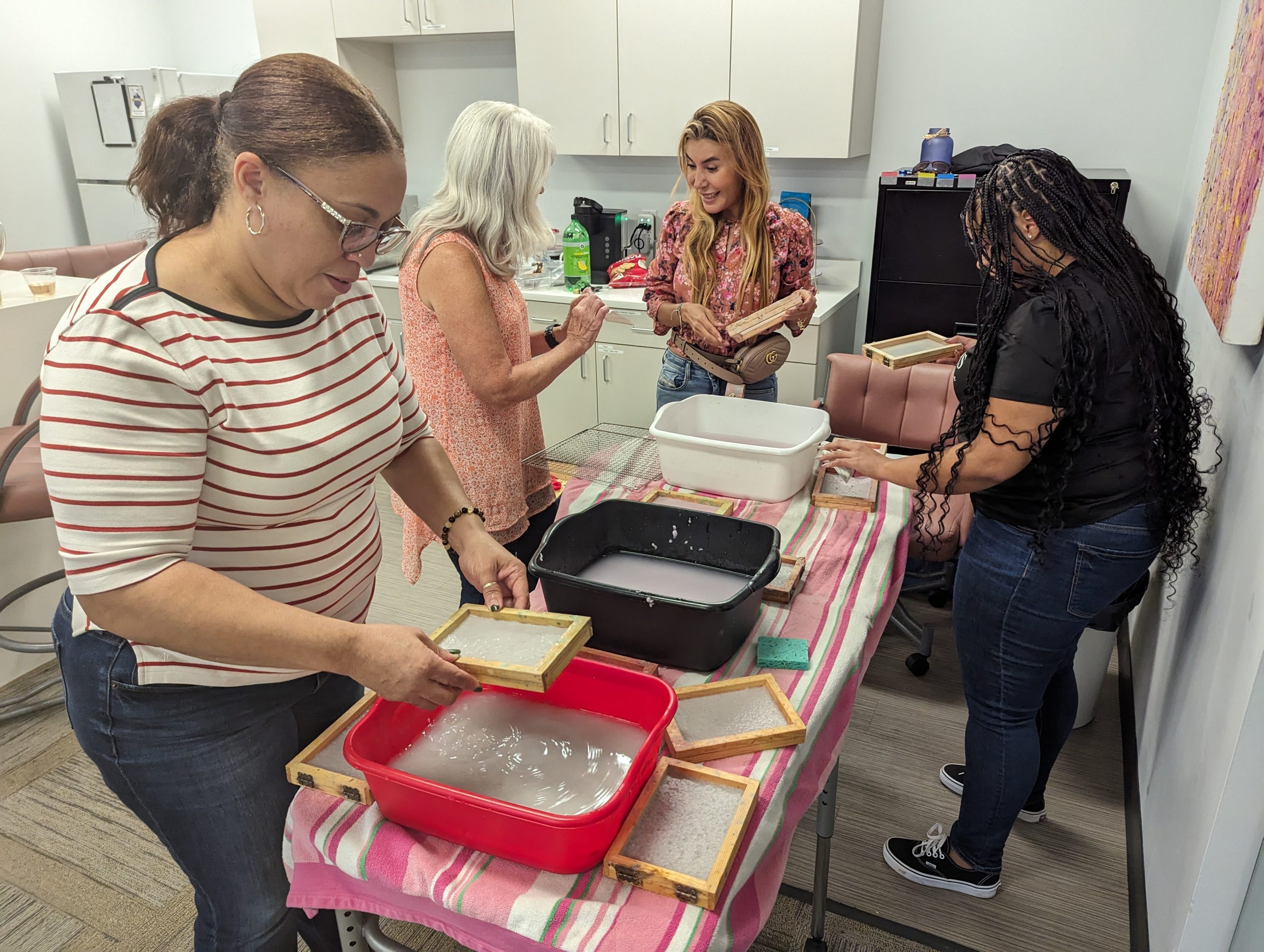 The Flourish Family cares deeply about our clients, and we work together closely to ensure that we send the perfect caregiver to each client. We work on our own relationships to nurture a team that trusts one another, is highly loyal to our organization, and is committed to providing top-tier service for our clients.