Many agencies in this state are "nurse registries" rather than licensed home health agencies like Flourish in Place. These agencies serve merely as brokers for home-care workers, who are treated not as their employees but as independent contractors. When these agencies send home-care workers to a family's home (most times at below market rates), the family members may not realize that are responsible for managing the home-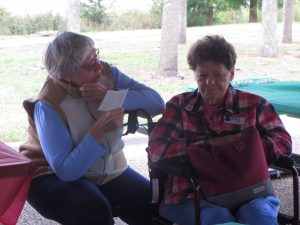 care workers, withholding taxes, and providing workers compensation and other insurance for those workers.
Independent contractors are responsible for providing their own insurance for any accidents that may happen while they are working. They are responsible for taking care of their own withholding taxes.  Families who hire independent caregiver trust that the people they hire take care of their fiscal responsibilities.
We at Flourish in Place do not believe that families should have to concern themselves with the details of employing their caregivers.  We want to take care of those concerns for them. Flourish caregivers are well-compensated employees with benefits. We withhold income taxes and pay all employer payroll taxes.  You never have to worry about "nanny taxes."  You never have to worry about managing schedules.  We've got you covered.  We are blessed to care for your loved ones in the absolute best way possible!